Ferran Sánchez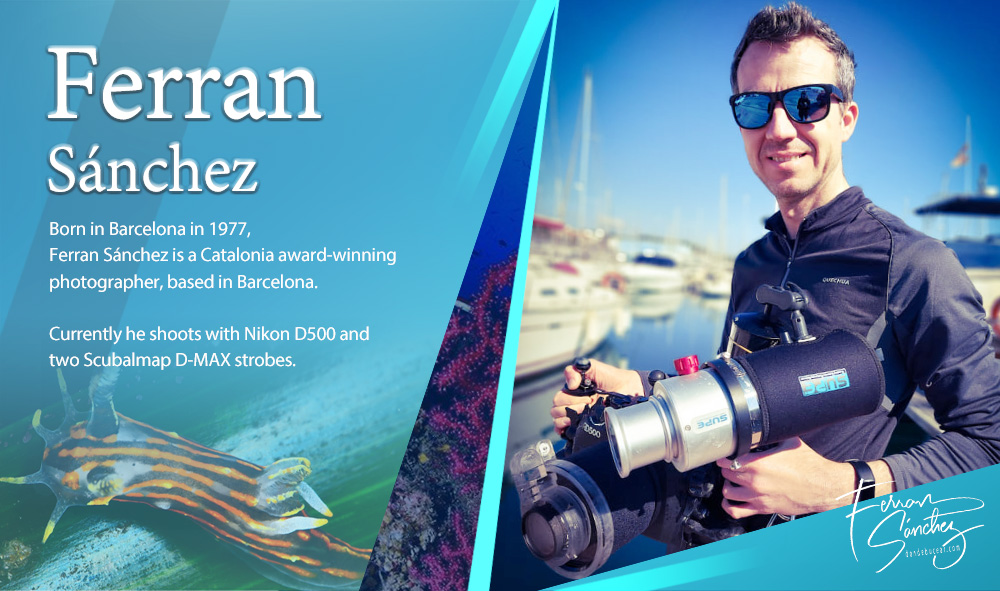 Born in Barcelona in 1977, Ferran Sánchez is a Catalonia award-winning photographer, based in Barcelona. He started in 2000, diving and shooting with a compact camera and slowly grew to a Nikon DSLR setup. Currently he shoots with Nikon D500 and two Scubalmap D-MAX strobes.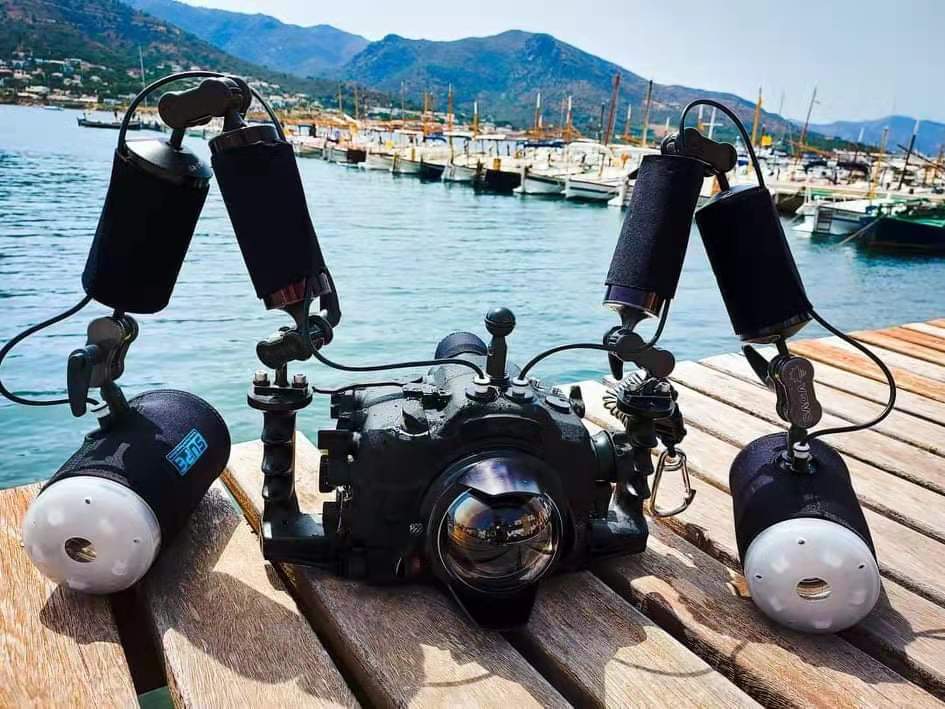 The championships of underwater photography has allowed him to improve the technique every year but her main objective is to take the best photos that represent those sites in the world where he dive.
Ferran takes amazing macro photographs showing the richness of marine life. Although his specialty is super wide-angle photography, where he is always looking for unexpected compositions and for the best way to integrate his model into the reef landscape.
He assiduously collaborates with some tourism agencies and diving centers to show the best sites to dive. His work is showed in social media contents and in
dondebucear.com
..
....
..